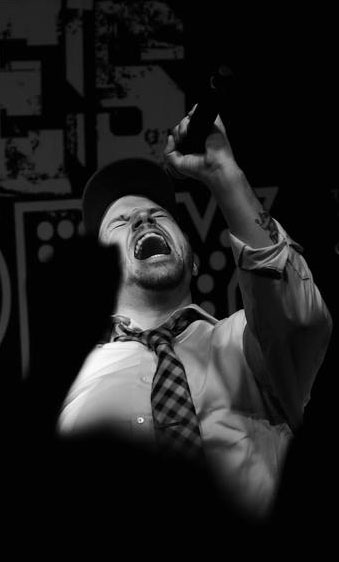 Lloyd Ahlquist is an actor, improviser, rapper and writer who lives in Los Angeles. Known online as EpicLLOYD, Ahlquist is the co-creator and star of the acclaimed YouTube series, Epic Rap Battles of History. With 12 Certified Gold Records, an Emmy nomination, 4 PGA nods, 5 streamy Awards, 4 Webby awards, 14 million subscribers and over 3 billions views, ERB has solidified itself as one of the most successful digital series of all time. Lloyd's other online projects appear on his personal channel, YouTube.com/EpicLLOYD and include original music and hit anti-bullying series; Dis Raps For Hire.
Ahlquist complements his digital presence with a successful TV & Film career having appeared in such projects as Key & Peele, The League, Crossroads of History, Dirty 30, and the Spongebob Square Pants Movie.
Lloyd's entertainment career began in college (UMASS) with his improv comedy group Mission IMPROVable. One night, after a few too many Corona's and a heart-to-heart convo, Lloyd and his 5 improv companions packed up their lives in one giant moving van and left the university to study improv comedy in Chicago at such prestigious establishments as iO, The Second City and The Annoyance Theater. Several years and thousands of shows later Lloyd still works and performs with his closest friends. Now, in addition to it's 5 successful touring groups, Mission IMPROVable also owns and operates M.i.'s Westside Comedy Theater located in Santa Monica, CA. The WCT is one of the most thriving comedy communities and training centers in Los Angeles and was named in the top ten places to see comedy in LA by LA Weekly. Lloyd remains an active owner, board member, performer, and teacher.